Do you like your Fall with a bit of a scare and a thrill to send shivers down your spine? Me too! In the countdown to All Hallow's Eve, I thought I'd spotlight a few haunted places and ghost stories to compliment the crispy air and pumpkin-spice everything.
As I discovered in doing research for Bohemian Gospel (out November 15th from Pegasus Books), Bohemia, or what we would call the Czech Republic plays host to some of the creepiest places on Earth and isn't a place most of us are familiar with. So for the next couple of weeks, I'll be posting about some eerie castles and haunting tales.
Here's the first:
During the witching hour along the twisty, narrow Liliova Street in Old Prague,  the sharp rap of a horse's hooves echoes against the ancient cobblestone and bounces along the lane.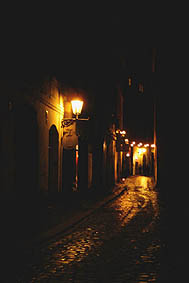 Slowly, the form of a horse and rider emerge from the shadowy night, and a flicker of errant light illuminates the red cross emblazoned on the rider's shield–a lone member of the Order of Solomon's Temple, a Knights Templar.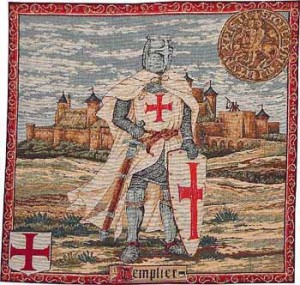 He rides, wearily, night after night, his severed head dangling from his hand. No one knows his sins. But he searches endlessly for a noble soul with courage enough to grasp the wayward rein and still his horse, claim his sword and run the blade through his penitent heart and so release him from his purgatory.
Are you the brave redeemer for whom he waits?